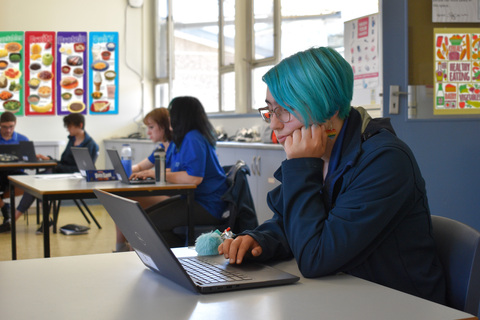 The Wellbeing team at Springbank provides student wellbeing support through a Student Wellbeing Leader, a Pastoral Care Worker, structured care group and case management, INSPIRE mentors, and the Rock and Water program.
The Student Wellbeing Leader at Springbank Secondary College supports students and carers throughout their time as part of the school community. Student wellbeing is a significant priority and the school is committed to nurturing effective partnerships between students, staff and carers. The Student Wellbeing Leader addresses the social and emotional wellbeing of students by implementing proactive strategies to inform, educate and empower young people to take responsibility for their emotional, social and physical health.
The school community is also supported by a Pastoral Care Worker (PCW) whose four main tasks are pastoral duties; being a resource person; having a referral role and being a good role model.
Care group teachers support a group of students with whom they meet daily, get to know well as individuals, and assist in promoting self-esteem, respect, confidence and social relationships. They also manage daily administration tasks such as attendance data and plan and provide Pathways to Success the personal development course.