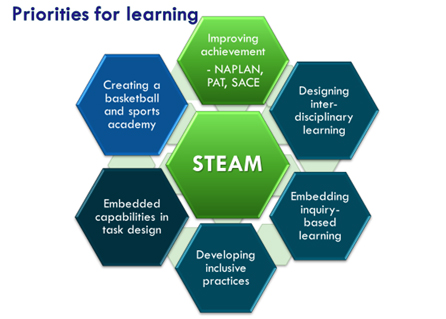 The STEAM learning at Springbank Secondary College encourages deep learning in the areas of science, technology, engineering, arts and mathematics.
With international research indicating that 75 per cent of the fastest growing occupations require STEM skills and knowledge, Springbank identified STEAM as our key priority to include creative and performing arts.
This is achieved through interdisciplinary and inquiry based learning in years 8 to 10.