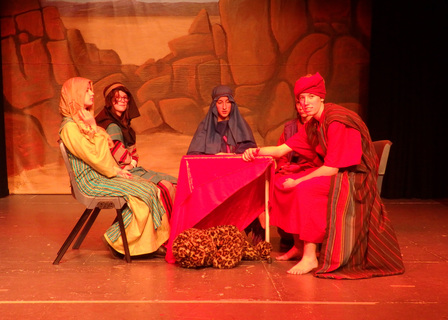 Springbank Secondary College is well equipped to manage a wide range of Arts events through the excellent provision of the Tower Arts Centre (TAC). This venerable facility provides a high quality range of environments for performance, visual arts and music. The TAC has a modern theatre incorporating tiered seating for 160 people, an ample stage area and significant backstage, change, costume and set storage areas.
The foyer of the complex is ideally designed to support visual art exhibitions and displays. The foyer also provides a superb reception area and can be used by any of the arts in this function, it features a purpose built kitchen/kiosk. Bathroom facilities are modern and well appointed.
The TAC has been the venue for a number of very successful stage 2 performances in senior Drama and the facility is also used, by arrangement, with various performers, the South Australian Light Opera Society and local churches. The Centre is available for hire when this does not coincide with the school Arts curriculum programs.