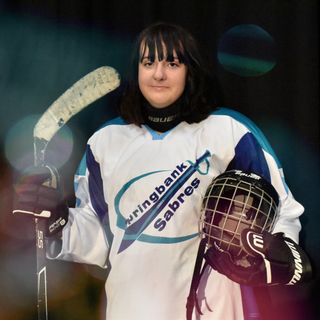 (The following information is from the Ice Factor website.)
The Ice Factor program is the only High School ice hockey program in Australia! Young people learning to play the coolest and fastest team game on earth! (and much much more!)
New students are trained to skate in a special four week program and then trained to play ice hockey each week in a two hour program. The program includes life skills, team building and leadership training.
The South Australian Ice Sports Federation acknowledges the funding received from the State Government of South Australia through the BeActive program for the Ice Factor program. "Factor Focus" is the foundation of the "learning program" associated with the sport.
Factor Focus teaches, develops and incorporates life skills learnt through sport. Each term Character skills, Teamwork, Leadership, Team Identity lessons are taught before going on the ice to apply and train. Teams are taught how to form, develop and grow together to become strong teams, to set and aim for team goals and individual goals together. We are always in team, whether that is in a family, classroom, a sports team or in the workplace. So learning teamwork has everything to do with life. TEAMWORK starts when you think "we instead of me".
Springbank Secondary College is very fortunate to have Paul Howlett who supports students involved in the program. The program is open to selected students across the whole school.